DESSERTS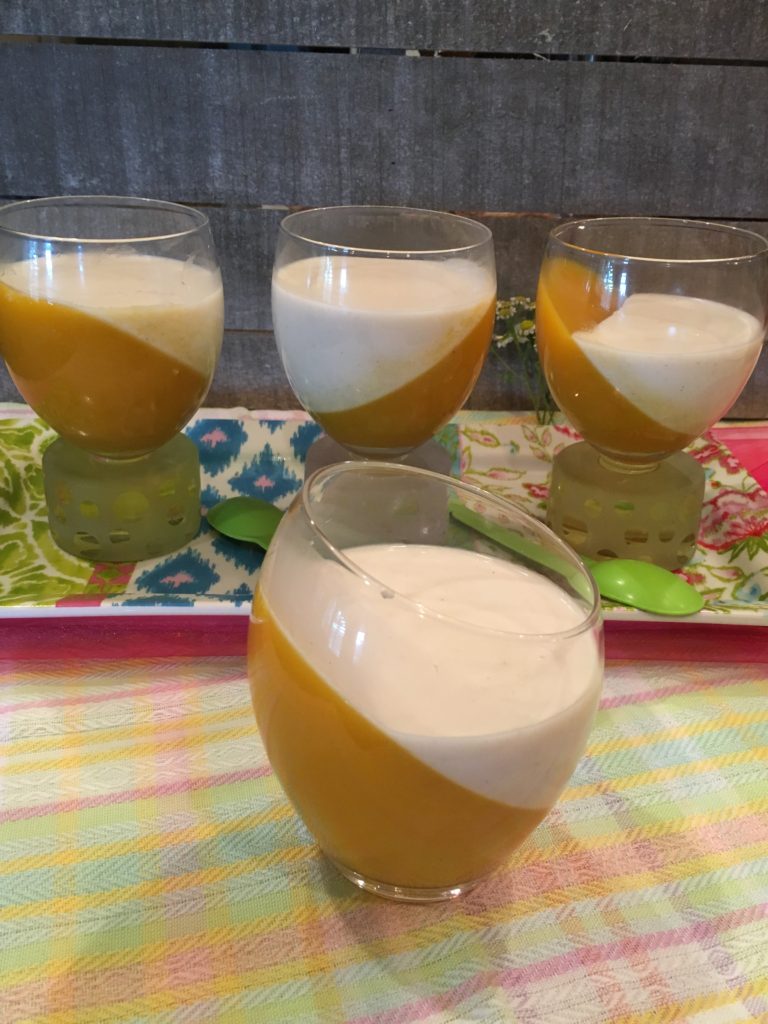 Ingredients
For the Mango Puree:
3 large mangos
1 cup mango concentrate juice
1 package of unflavored gelatin powder
For the Coconut Puree
Ingredients: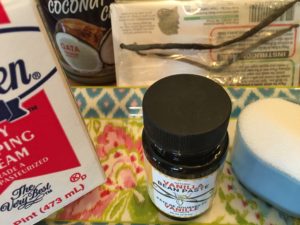 1 can cream of coconut milk
1 package of unflavored gelatin powder
1 cup granulated sugar
1 vanilla bean or 1/4 teaspoon vanilla paste
1 cup of heavy cream
Toppings:
1 cup diced mango
1 cup shredded coconut
Preparation
Place diced mango into a blender and puree until smooth. Set aside.2. Place mango concentrate juice into a small container and sprinkle it with gelatin powder. Let the mango absorbed the gelatin and proceed to mix it. Place mixture into the microwave for 1 minute on high power. Stir mixture until gelatin is completely dissolve and filled 1/3 cup of glasses up.
3. Use wide short wine glasses and place them on the back of a muffin pan on an angle. Place in the refrigerator for 1 1/2 to 2 hours to set.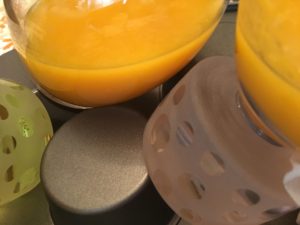 4 .Place in a sauce pan coconut milk with powder gelatin over the top, do not mix. Let it sit on top for 5 minutes.
5. Warm coconut milk at medium heat and add sugar. Stir mixture until gelatin has completely dissolved.
6. Remove sauce pan from heat and add heavy cream and vanilla caviar(inside vanilla bean) or paste. Mix all well. Let it cool for 5 minutes.
7. Pour coconut mixture over mango mixture. Chill again for about 2 hours to set.
8. Garnish with shredded coconut and fresh diced mango. Enjoy!