A HEALTHY MEAL PLAN, COOK FOR A CROWD, MEDITERANIAN DISHES, WARM TO THE HEART STEWS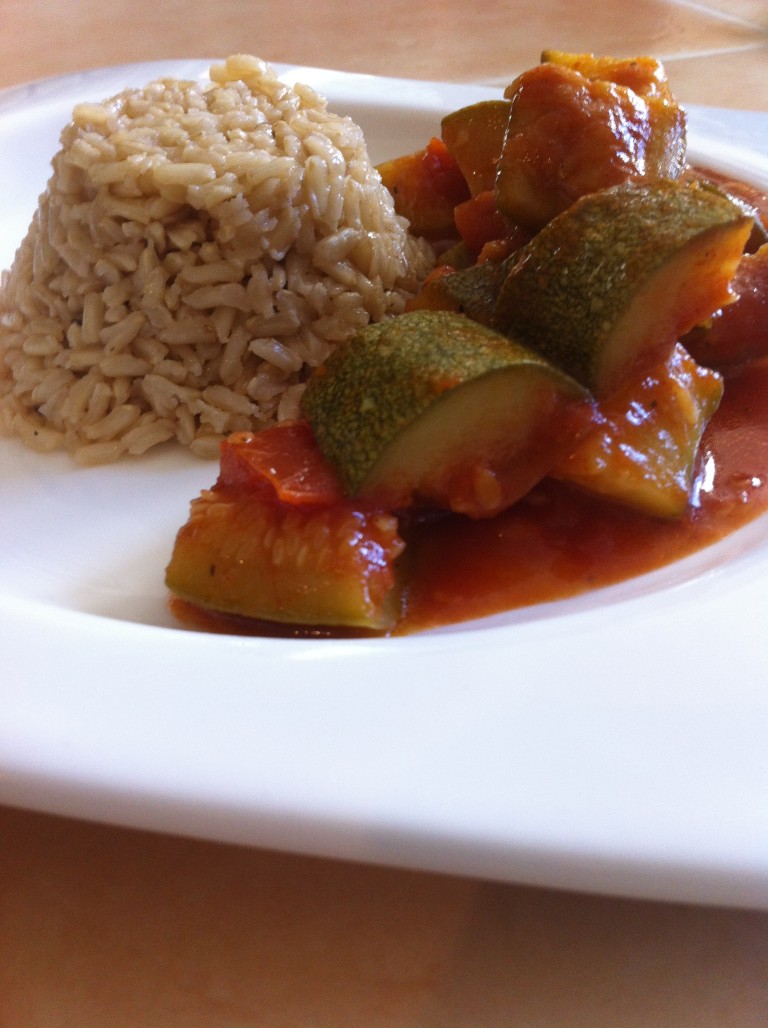 A delicious, vegetarian, healthy and light Tomato-based dish. No time to cook and enjoyable during the summer when zucchinis are in season.
Ingredients
6 medium zucchini, cut in half moon
2 Tablespoon olive oil
1 large onion, small diced
1 cup vegetable broth
4 tomatoes, small diced
1- 8 ounces tomato sauce can
2 cloves garlic, minced
1 teaspoon mint, dried
1 teaspoon cinnamon, ground
1/2 teaspoon allspice, ground
1 teaspoon salt
1 teaspoon pepper
Preparation
1. Sate onions in olive oil on medium heat. Add garlic and zucchini and cook covered until zucchini is tender.
2. Add tomatoes, mint, cinnamon, allspice, salt and pepper, and stir all.
3. Add tomato sauce can, vegetable broth and simmer on low heat uncovered for about 25 to 30 minutes till zucchini are tender but not overcooked.
4. Serve warm next to white or brown rice.