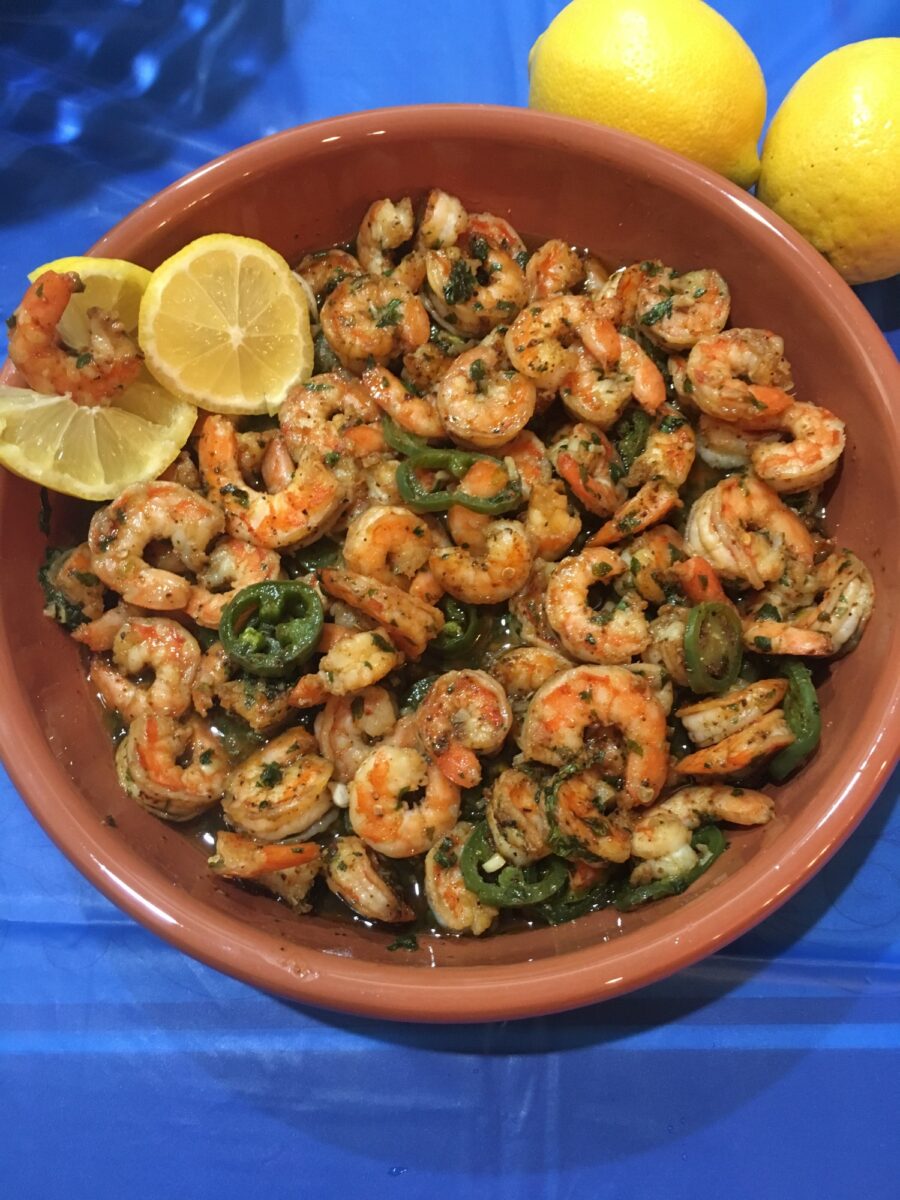 Ingredients:
1 Pound Shrimp, peeled and deveined
1 small Onion, diced
1-2 Jalapeno peppers, diced
3 cloves garlic, minced
2 Lemons, juiced
1/2 teaspoon sea salt
1 teaspoon crashed red pepper
1 teaspoon freshly ground black pepper
1 teaspoon chipotle powder
1 /2 teaspoon smoked paprika
1/2 cup fresh cilantro, chopped
2 Tablespoon olive oil
1/2 cup red wine
Preparation
Preheat a large pan with 2 Tablespoon of olive oil. Add onion, garlic and jalapenos peppers. Cook at medium-high heat until soft and tender for about 10 to 12  minutes.
 Incorporate cleaned shrimps. Stir all well. Seasoned with salt, pepper, crushed red pepper, chipotle powder, and smoked paprika. Let shrimp cook for about 5 to 7 minutes or until shrimps turned pink.
Add red wine and simmer for about 2 to 3 minutes lowering the heat. Add lemon juice and fresh cilantro. Toss to combine. Serve in tacos or next to rice with warm tortillas. Enjoy!