A HEALTHY MEAL PLAN, FAST AND EASY SIDE DISHES, MY CHILDREN'S FAVORITES, SALADS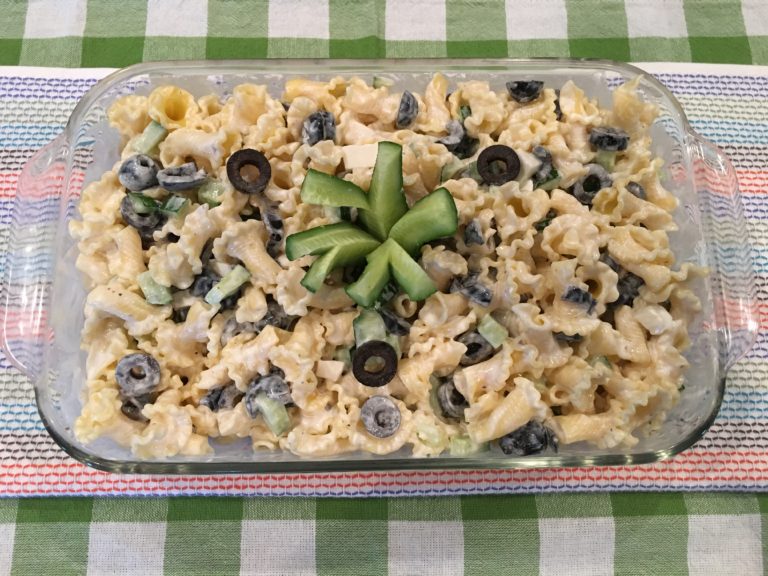 My Daughter's Favorite Yogurt Pasta Salad.
Ingredients
1 12-Ounce box whole wheat Campanelli or Bellflowers
1 Cup sliced Kalamata olives
2-3 Persian cucumbers, diced
1 Cup Lebanese plain yogurt
3 Tablespoon mayonnaise
1/4 Cup extra-virgin olive oil
1/4 Cup apple cider vinegar
1/2 Teaspoon sugar
Salt and freshly ground black pepper
Preparation:
1. Boil pasta in salty water till Al Dente for about (10-12 minutes).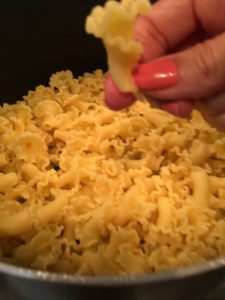 2. Whisk together yogurt, mayonnaise, vinegar, sugar, salt and black pepper. Drizzle olive oil slowly until well combined.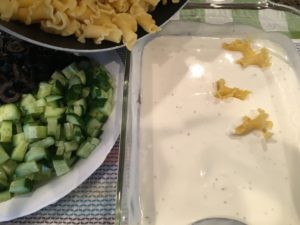 3.  Add cucumbers, olives and well drain pasta to sauce and toss all ingredients till well incorporated.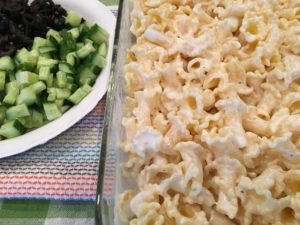 4. Refrigerate covered for at least 1 hour before serving to allow all flavors to absorb.
"Buen Apetito to all!"