A HEALTHY MEAL PLAN, FAST AND EASY SIDE DISHES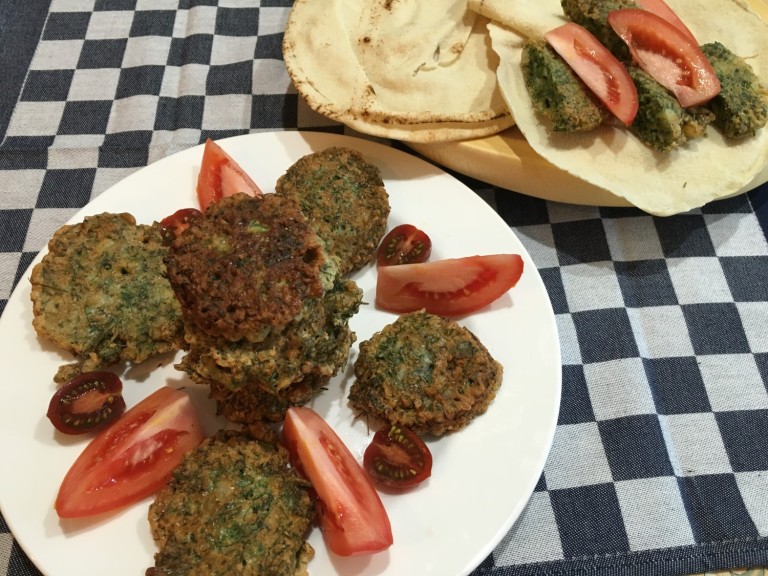 A crunchy, rustic, and herby delicious Omelet. Great as a sandwich on a pita bread or next to your favorite salad. Enjoy !
Ingredients
7 large eggs
14 Tablespoon coconut flour
1 bunch green onions, chopped
1 bunch parsley, chopped
1 bunch dill, chopped
1 yellow onion, chopped
1 teaspoon salt
1 teaspoon freshly ground pepper
1/2 teaspoon nutmeg
4 Tablespoon of vegetable oil
Preparation
Mix together green onions, parsley, dill and yellow onions. Add beaten eggs.
Add salt, pepper and nutmeg. Mix until all combined. Batter will be thick.
Stir in coconut flour slowly over the vegetables. Mix all ingredients.
In a big skillet over medium heat, add 4 Tablespoon of vegetable oil and heat.
Scoop 1/3 cup of batter into the skillet. Level down each ojji with a spatula. 4 ojji at a time. Do not overcrowd the skillet.
Flip each ojji after 2 to 3 minutes on both sides until golden brown.
Remove and place over paper towels.
Serve immediately or at room temperature.