A HEALTHY MEAL PLAN, ENTREES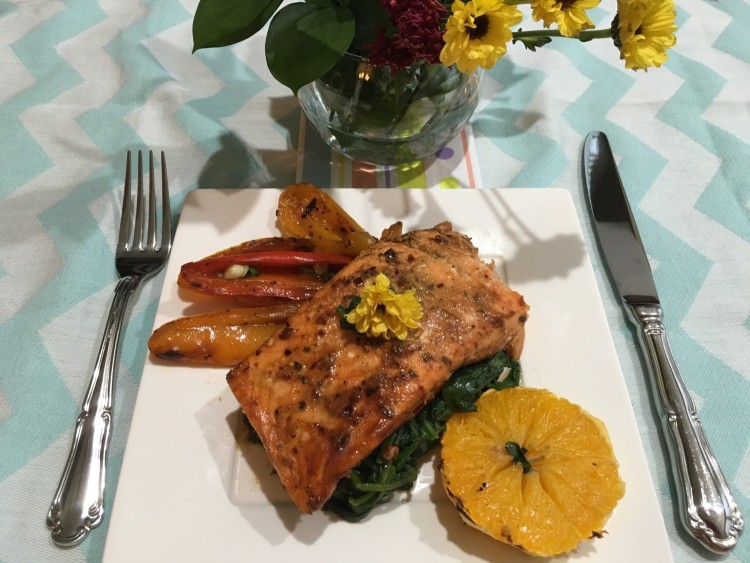 Light, nutritious , fast and delicious dinner. A spice rub with a refreshing citrus flavor. Try it!
Ingredients
4 (6 to 8 ounces) salmon fillets
2 oranges, sliced
2 Tablespoon extra virgin olive oil
1 teaspoon honey
1/2 teaspoon cayenne pepper
1/2 teaspoon paprika
1/4 teaspoon salt
1/2 teaspoon freshly ground black pepper
1/3 teaspoon red pepper flakes
1/2 teaspoon balsamic vinegar
1/2 teaspoon orange zest
1 cup fresh orange juice
Preparation
Preheat oven at 375 grades Fahrenheit.
Combine all ingredients in a small bowl. Rub Salmon fillets on both side. Place fillets over a baking pan.
Drizzle with olive oil. Roast for about 15 to 20 minutes until salmon fillets are fork tender and cooked.
Remove from oven. Incorporate orange rings over salmon fillets. Broil for 2 minute.
Enjoy with sate spinach with olive oil and garlic next to grilled tomatoes and sweet peppers. Enjoy!