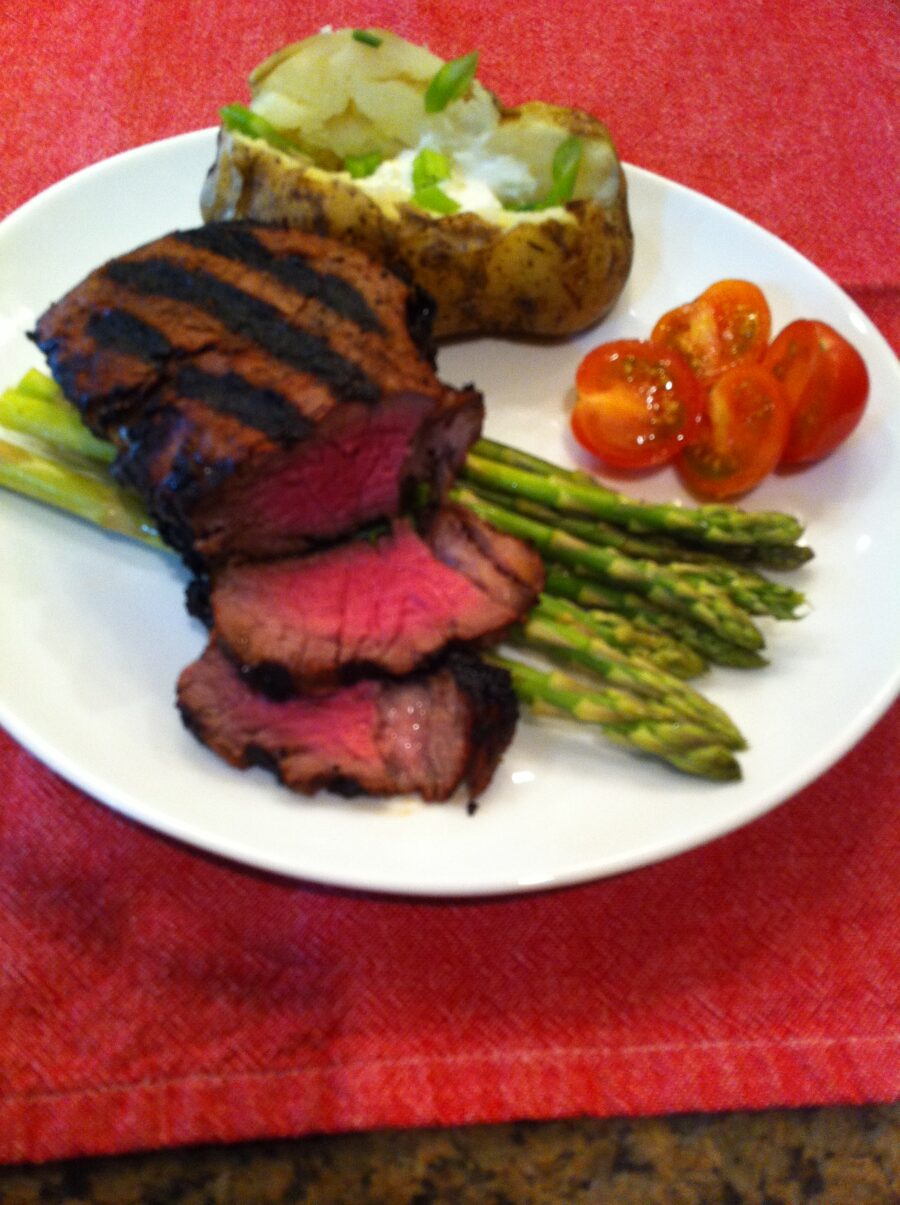 Ingredients
4 1/2 inch-thick (8-10 ounces) filet mignons
2 Tablespoons extra Virgin olive oil
1 Tablespoon of ketchup
Salt and freshly ground pepper
Preparation
1. Remove Filets Mignons 20-30 minutes from refrigerator before grilling .
2. Preheat  grill to high temperature about 400 grades Fahrenheit.
3. Brush steaks with ketchup and Olive Oil and seasoned with salt and pepper.
4. Place the steaks on the grill and cook for about 4 to 5 minutes in each side until golden brown and charred for a medium-rare.
5. Transfer the steaks to a plate and cover with foil paper and let it rest for about 3 to 5 minutes before slicing.
6. Cut and enjoy the most juicy and tender steak ever.