A HEALTHY MEAL PLAN, COOK FOR A CROWD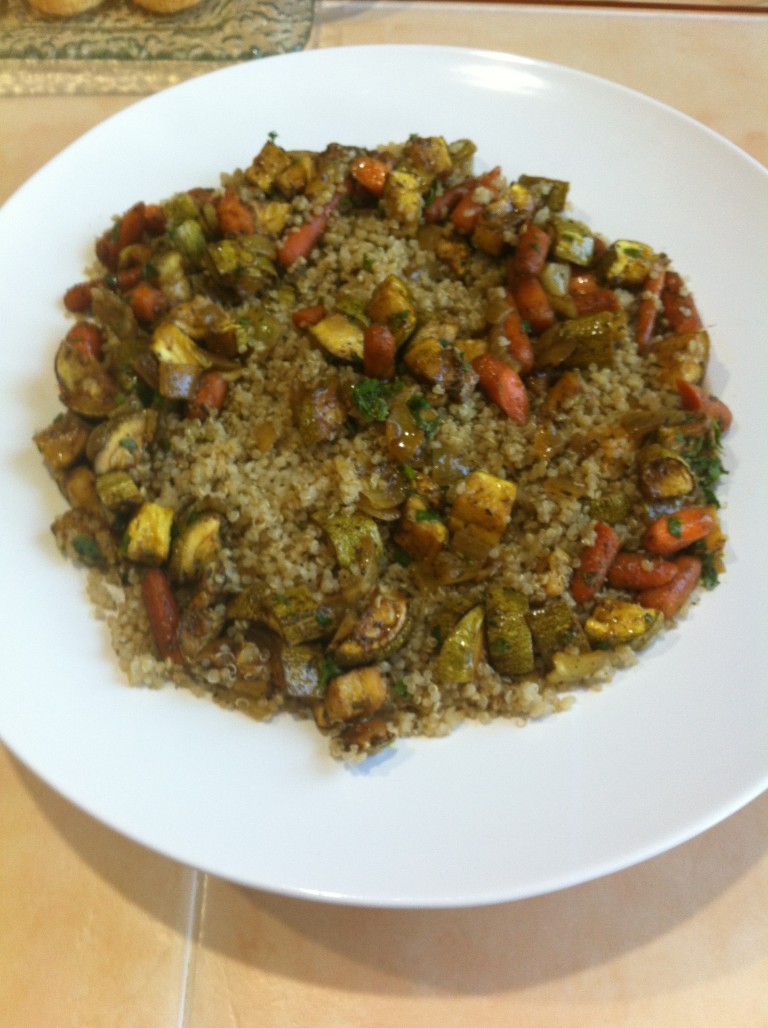 A quick and flavorful grain salad. Also, a great gluten-free side dish filled with fiber and good source of protein.
Ingredients
1 cup Quinoa
3 large zucchini, chopped into small chunks
1 medium red onion, small diced
2 cups baby carrots, small diced
1/4 cup golden raisins
3 tablespoon extra virgin olive oil
1/4 cup fresh parsley
1/4 cup balsamic vinegar
1 juice of lemon
1 teaspoon turmeric
1 teaspoon cumin
1 teaspoon paprika
salt and pepper to taste
Preparation
1. Rinse well quinoa before cooking to reduce its natural bitter flavor.
2. Cook quinoa according to package and set aside to cool.
3. Meanwhile, pre-heat oven at 400 grades Fahrenheit and roast zucchini, carrots and onions.
4. Drizzle with olive oil and seasoned with salt and pepper. Toss all together.
4. In a small bowl mix together olive oil, turmeric, cumin, paprika, balsamic vinegar and lemon juice.
5. Add quinoa to the zucchini, carrots and onions. Combine.
6. Mix in dressing adding salt and pepper to taste.
7. Cover and refrigerate until ready to serve.
8. Mix in golden raisins and garnish with fresh chopped parsley.