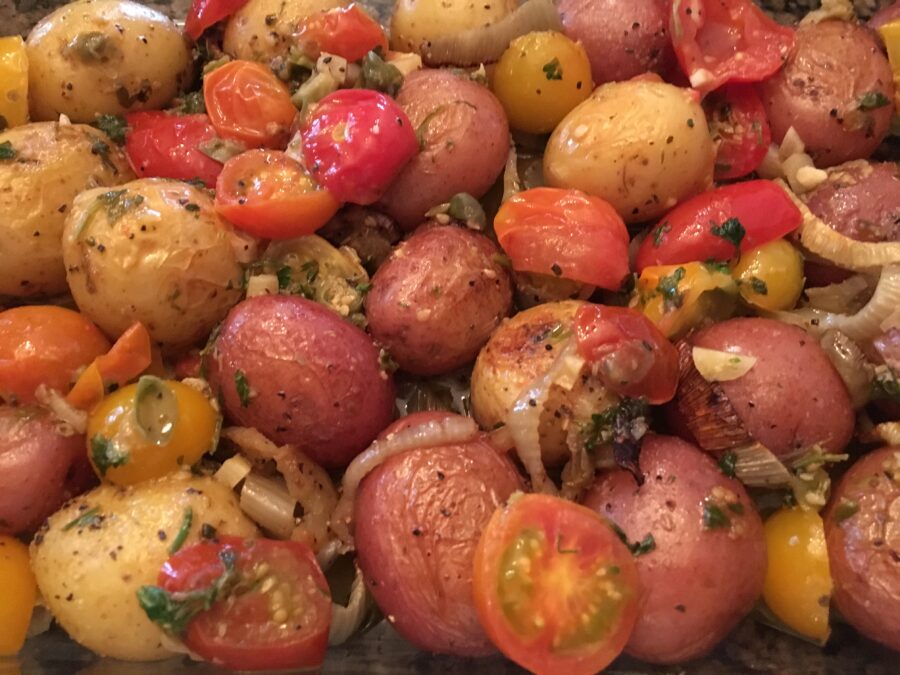 Ingredients
2 pounds mixed color baby potatoes
1 cup green onions, diced
3 garlic cloves, sliced
1 head of fennel, sliced
1 pint yellow and red cherry tomatoes
1 Tablespoon oregano, dried
1 Tablespoon salt
1 teaspoon red crushed pepper
1 cup parsley, finely chopped
3 Tablespoon olive oil
Preparation
Preheat oven at 400 grades Fahrenheit.
Toss potatoes and cherry tomatoes with olive oil.
Add salt, pepper, dried oregano, garlic, red crushed pepper, green onions, and fennel and mix all together making a single layer.
Place into the oven and roast for about 15 minutes.
Flip mixture and add parsley. Roast for another 15 to 20 minutes until potatoes are fork tender and cherry tomatoes are tender and juicy. Enjoy!