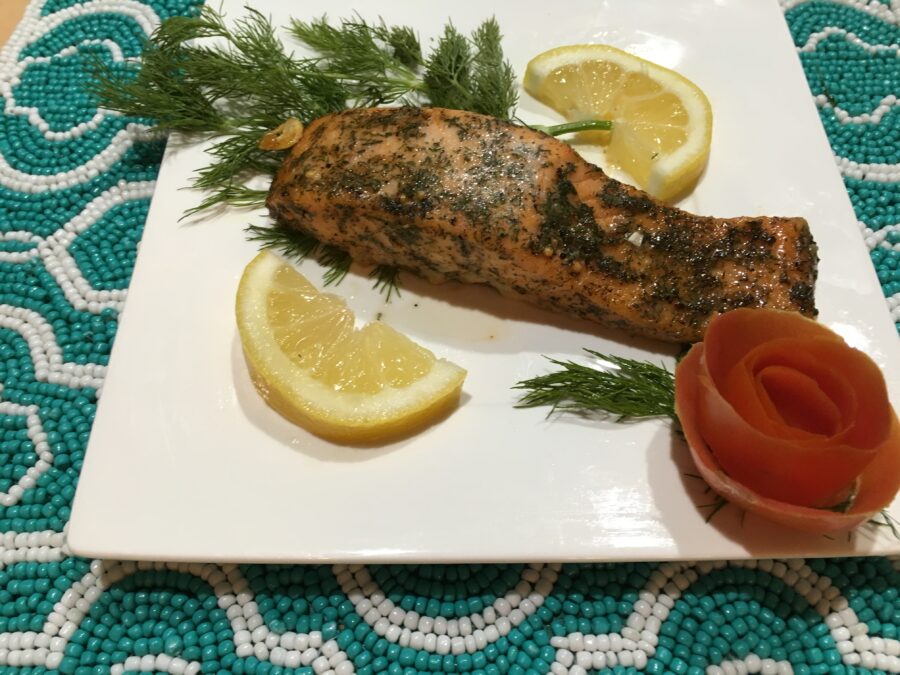 Quick and Easy 30 minutes Dinner. Super light, healthy and delicious recipe everyone will love.
Ingredients
1 pound Salmon Fillets
1/4 cup extra virgin Olive Oil
1/2 cup lemon juice
2 Tablespoon fresh dill
1/4 teaspoon salt
1/2 teaspoon black pepper
1 teaspoon lemon zest
1 teaspoon garlic powder
1 teaspoon butter
Preparation
Preheat oven to 350 grades Fahrenheit.
 Grease a baking dish with butter. Set aside.
Mix in a large bowl, lemon juice, zest of lemons, olive oil, garlic powder, salt and pepper. Incorporate Salmon fillet.
Place salmon on the baking dish and sprinkle with dill.
Drizzle with olive oil and bake for about 25 minutes or until fish is flaky. Enjoy!