ENTREES, MY CHILDREN'S FAVORITES, Uncategorized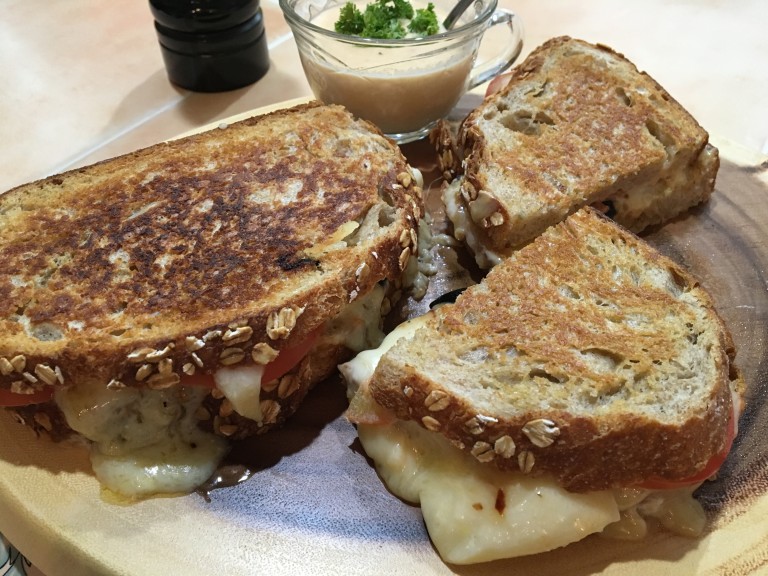 Ingredients
6 slices sourdough bread
3 Tablespoon butter
2 Tablespoon Dijon mustard
2 Tablespoon Mayonnaise
3 plum tomatoes, sliced
1/2 cup black olives
1 cup Gruyere cheese, thinly sliced
1/2 cup Havarti cheese, thinly sliced
Preparation
Heat a large skillet over low-medium heat.
Place 4 slices of bread and butter the top and bottom side. Place bread butter side down. Spread mustard and mayo all over inside.
Put 2 large slices of cheeses over both sides of bread. Lay the olives, and tomatoes on top of cheese.
Cook, without pressing and when cheese is starting to melt turn sandwiches with a spatula to brown and melt in the other side for about 3 to 4 minutes on each side.
Repeat process with rest of sandwiches.
Enjoy next to a lobster or a warm tomato soup.(see recipe on my page).