ENTREES, LATIN DISHES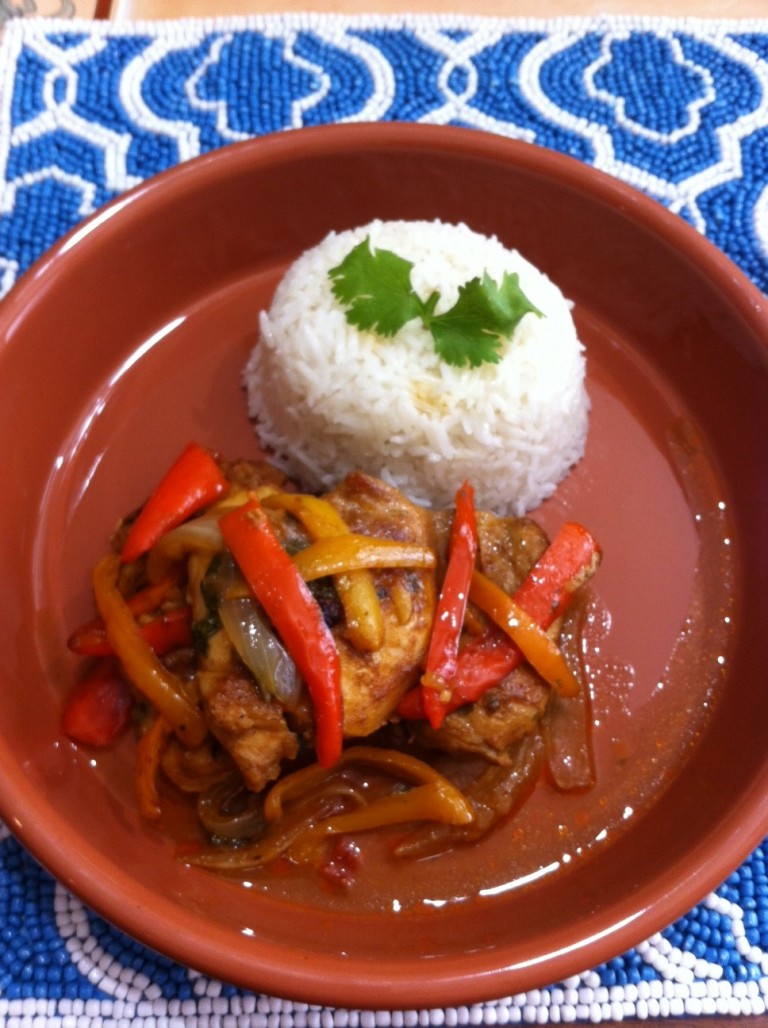 Ingredients
1 Pound skinless, boneless chicken tights (more flavor)
1 Large yellow onion, sliced into strips
3 bell red and yellow peppers, sliced into strips
3 Tbsp. canola oil
Chicken Marinade
2 Tbsp. olive oil
2 garlic cloves, minced
1 tsp. cumin, ground
1 tsp. coriander, ground
1 tsp. paprika
1 tsp. chili powder
1/2 cup, chopped cilantro
1 tsp. salt
1 tsp. black pepper
1 tsp. adobo seasoning
Preparation
1. Add all marinade ingredients to the chicken in a glass container. Cover, marinade and place into the refrigerator for at least 2 hours.
2. Remove from refrigerator and let marinade 1/2 an hour at room temperature.
3. Heat a large cast iron pan on medium-high heat and add 2 tablespoon of canola oil. Cook chicken for about 3 to 4 minutes until golden brown in each side.
4. Remove chicken from heat and cover. Sate onions and peppers in same pan with a tablespoon of canola oil till bright and tender for about 3-4 minutes.
5. Slice chicken against grain into strips and add to the pan with the onions and peppers to absorb flavors for 1-2 minutes.
6. Serve warm next to white rice. Enjoy! Do not forget warm tortillas, guacamole and salsa.