DESSERTS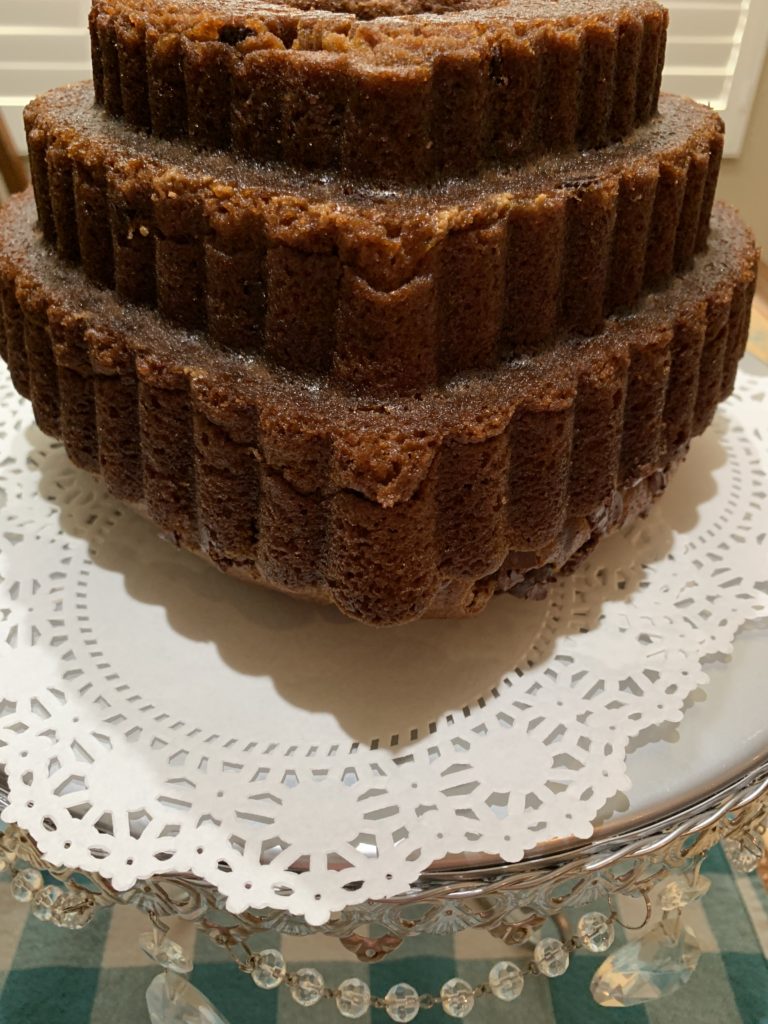 Ingredients:
2 1/2 cups all-purpose flour, sifted
2 cups granulated sugar
5 eggs
1 cup vegetable oil
1 1/2 teaspoon baking powder
1 teaspoon cinnamon, ground
1/2 teaspoon cloves, ground
1/4 teaspoon nutmeg, ground
1/2 teaspoon salt
2 1/2 teaspoon almond extract
1/2 cup heavy cream
1 1/2 cups fresh pumpkin puree, cooked
2 cups bittersweet chocolate chip
Preparation
Preheat oven at 350 grades Fahrenheit and spray pan with no-stick cooking spray.
Beat in a large bowl, sugar, eggs and vegetable oil till eggs have turned yellow pale.
Add pumpkin puree, almond extract, and mixed well by hand or using a mixer at low speed.
Incorporate slowly half of the sifted flour with baking powder, ground nutmeg, ground cinnamon, ground cloves, and  salt . Incorporate heavy cream and rest of the flour while continuously whisking until batter is smooth and creamy. Add chocolate chips  folding into the batter with a spatula leaving 1/3 of the cup of chocolate chips for top of the cake.
Drop pumpkin-chocolate batter into the greased pan. Sprinkle 1/3  cup of chocolate chip on the top of the batter, and bake for 55 to 60 minutes or until inserted toothpick in center of the cake comes out clean.
Let it cool in the pan for 10-15 minutes and invert onto your cake platter. Enjoy!