DESSERTS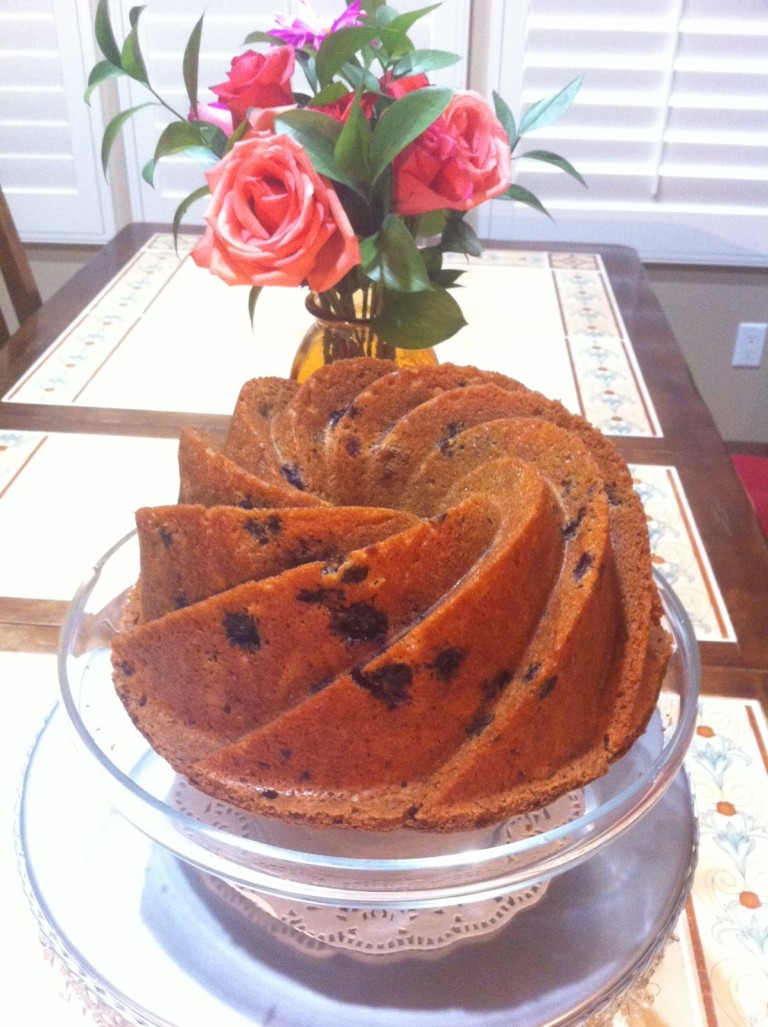 Ingredients
2 1/2 cups cake flour
1 cup butter, softened
2 1/2 cups sugar
6 eggs
1 cup plain yogurt
1/2 teaspoon baking soda
1/4 teaspoon salt
1 Tablespoon vanilla
1 pint blueberries
Preparation
1. In a large bowl cream together butter and sugar until very light and fluffy for about 5 to 6 minutes.
2. Add eggs slowly, one at a time.
3. Mix dry ingredients, flour, salt and baking soda together and add to the mix beating at low alternating with the yogurt. Continue beating for two minutes until mixture is creamy. Do not over beat to avoid having a fluffy and moist cake.
4. Fold in blueberries with a spatula.
5. Transfer cake mixture to a greased-floured bund pan.
6. Bake at 350 grades Fahrenheit for about 1 hour or until toothpick come out clean and cake is golden brown.
7. Remove from oven and let it cool in pan for 15 to 20 minutes until removing from pan. Enjoy!